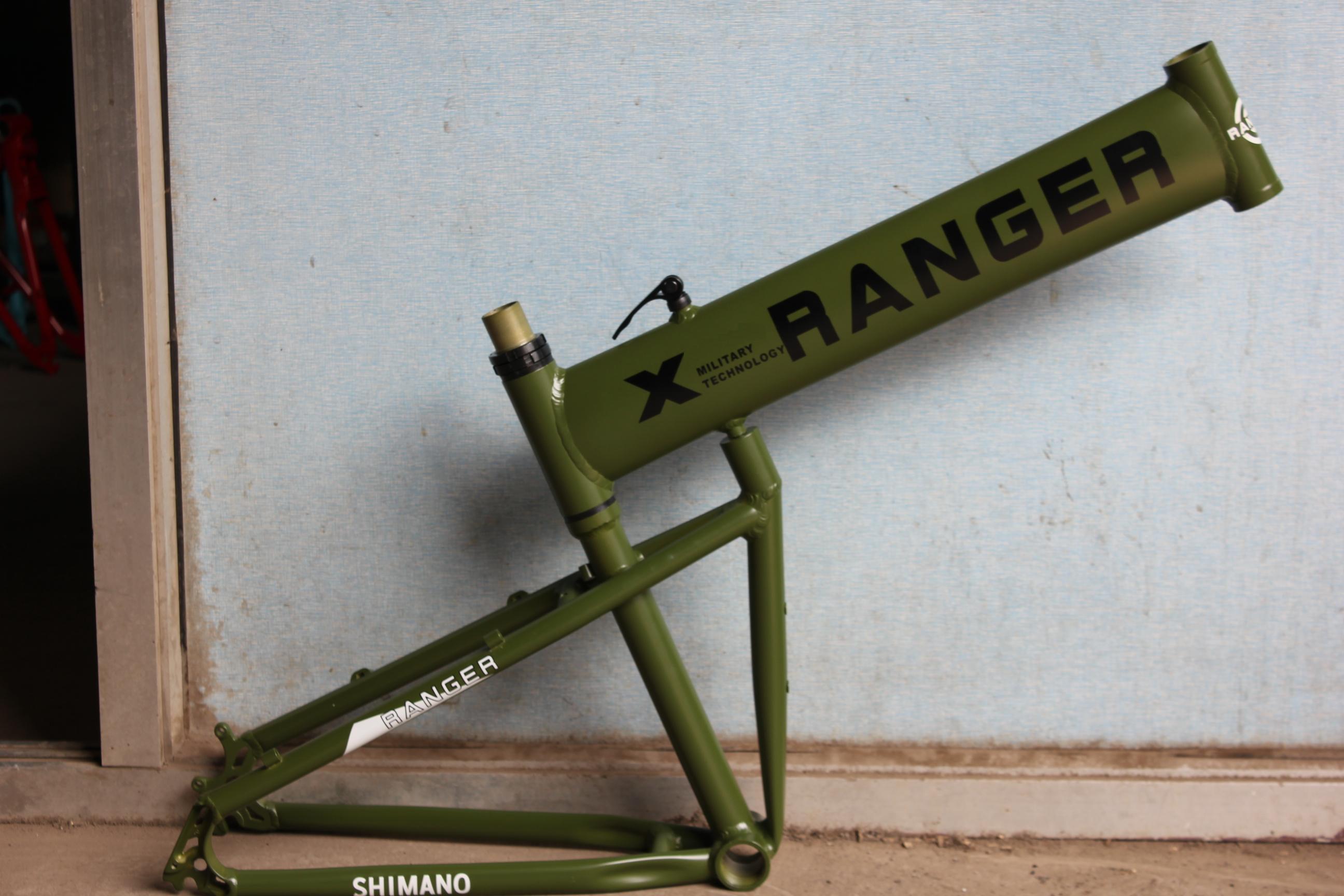 Ranger 18" Aluminum Folding Bike FRAME (For 26" Wheels) $175

The Military Duty Ranger is designed around a advance folding system. This design eliminates the need to break the frame in order to fold the bike. Not only does this make folding easier but it makes this bike the strongest folding bike on the market. The Folding Integrated Technology (F.I.T.) is based around frame construction concepts designed for serious full suspension downhill bikes.
Clever integration of the quick release system allows for the Ranger to be folded in under 20 seconds without the use of tools. A flip of the quick release lever on the top tube and the bike folds to a compact size.
Details:
Material: 6061 Series Aircraft Aluminum with FIT System. Power Angle geometry.
Military Technology / Duty

Complete bike folded size 34" x 30" x 10"
Frame folded Size: 28"x9"x3"
18" Frame: 5'3" - 6' rider
Approx Weight: 7lbs (frame only)
Color: Matte Black or Hunter Green
Disc brake & V brake mountings
Suitable for 26" wheels
Folding Time: < 20 sec.

Great for:
Travel - take along with you on your vacation.
Recycling your old bike into a folding bike.
Riding the transit

Cruising around town.
Getting to work on time.
Personal Hobby
Getting muddy.